We went to Southern Comfort Conference last weekend. No, not the drink, the annual transgender conference in Atlanta. Wetlanta. SCC is almost more party than it is conference - several of our friends basically "held court" as they say, in the bar, from Wed - Sat.
Here are some pics...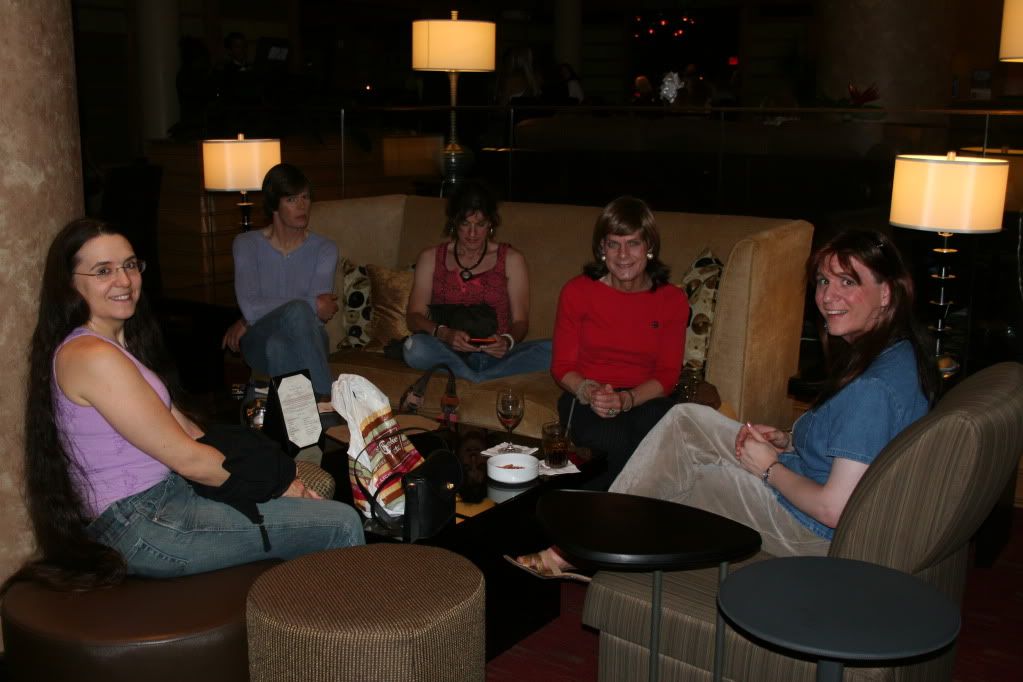 Status of other transition-related stuff..
I've been back at work for like a month now, and things are going fine. The department wants me to move into management too, take over one of the groups within the department, free up our current group leader to do more business development stuff. For her, I'll do it, although I'm not keen on moving through management. But it's cool that they're considering me for this regardless of transition or not.
Name change: the circuit court website says it takes 3 weeks. I submitted my first set of forms on Aug. 7. The court lost them. I found out on Aug 26, after surgery. Went down and submitted a second set. They found the first set, voided them and mailed them back to me. The law clerk had 10 days to review, she took more than that. The judge apparently signed the court order last Monday, waiting for the papers to go thru final processing and get back to me. Then off to DMV (Dept Motor Vehicles) for a new drivers license, then to Social Insecurity, then everything else should run smoothly after that.